The Springfield Motorcycle Show
This high-end, top shelf motorcycle event brings together bike builders, manufacturers, and retailers in a rocking atmosphere that delivers fun and enjoyment for the whole family! This two day mega event is the ultimate one-stop shopping experience for motorcycle enthusiasts.
Masters of Speed

Jody Perewitz set out to Utah's Salt Flats with a goal in mind - break records. Well, she did just that. Her time there got her recognized as the first woman to ever ride an American V-Twin powered motorcycle at over 200 MPH!
Jody currently holds 17 land speed records, one of which is a World Record.
Come down to the show on Sunday and meet the Queen of Speed. While at the show, be sure to say hi to her famous father as well, he is none other than the legendary Dave Perewitz.
Jody is just one of the Masters of Speed that will be coming to this year's motorcycle show. In addition to her appearance on Sunday, we also have local drag racing star, Jim Doyle with us again.
Drag racing fans all know Jim. He has been on the scene for over 30 years and professional drag racing is in his blood. Jim has 7 National Championships and 19 National Records to his credit. With that many honors, he is definitely a Master of Speed.
Rob 'Rocket' Swartz, will be bringing his bike and hot rod to the show. Rob is the owner of Motus of New England which holds two land speed records. The 1 mile at 165.699 MPH and the 1.5 mile at 169.636 MPH.
The Chopper Master and King of Flames, Dave Perewitz will be at the show. That's right, not just one, but two Perewitz family members will be at the show this year. Be sure to see both Dave and his daughter Jody when you are at the show. Dave really needs no introduction, he is internationally known for his top shelf custom bikes and fantastic paint jobs. In addition to his amazing creativity with paint, he is also the driving force behind some of the most incredible builds to hit the road. A perfect example is the spectacular custom built American V-Twin powered motorcycle that took his daughter Jody on a record breaking ride at over 200 MPH!
Dave's business, Perewitz Cycle Fabrications has built bikes for many celebrities including Nascar driver Tony Stewart. Among other celebrities is Hulk Hogan, Brad Whitford of Aerosmith, Ruben Brown of the Chicago Bears, Crew Chief Greg Zipadelli and many more.
Dave has been in multiple Biker Build-offs and has two books to his credit. The first is titled, "Chopper Master and King Flames." It is a great story of his motorcycle life style and the many experiences he has endured. His second book is on the fine art of painting, "Advanced Custom Motorcycle Painting."
He was inducted to the AMA Motorcycle Hall of Fame in 2003.
Sponsored by the Haymond Law Firm, The SMS motorcycle competition draws expert builders from every corner of New England and beyond. It is the cornerstone event at the show and a fan favorite. Now is the time to Enter! Get the form and send it in.
Each year, the fans come to see all the custom bikes and meet the builders. In addition, show attendees can participate in the competition and determine the outcome of the People's Choice Award.
That's right, our Featured Builder this year is Rob Lations from Ol'School Custom Fab! Rob started his life of riding at age 8. Within a few short years he was soon racing in amateur classes of motorcross and flat track. He immediately took interest in the mechanical aspect and asthetic features of motorcycles. The racing was short lived but the dismantleing and customizing went on.
Today Rob is known for custom builds and has been published in magazines "3 of which are CYCLESOURCE" and other articles Domest and Internationally.
His career in building bikes extends to the movie/film industry, celebrity figures, businesses and local clients. Rob has competed in Biker Build Offs that require a bike to be built and road worthy in less than four days. Although known quite well throughout the industry Rob has chosen to remain a "Garage Builder" and produce some very entriguing one-off bikes that spark the question... "How was it made?"
Rob has a liking for the old iron and patina. His focus is steered towards vintage bikes and creating later models to have a vintage appeal!
Come pay a visit to Ol'School Custom Fab's booth to check out some of his works; to say hello to Rob and Theresa a.k.a. Millwaukee T.. Also, Rob will have T-shirts for sale and will be donating 10% of shirt sales to U.S. Marine David Roberts "The Walker" for the fallen 7.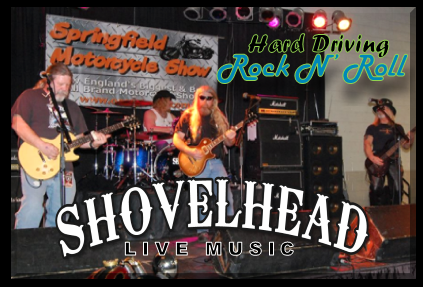 SHOVELHEAD keeps the show rocking all weekend long! They are not the only entertainment that is lined up for the weekend. There will be things happening on the Main Stage all the way up to the annual Awards Ceremony.

You don't have to miss any of the action,
just get the Main Stage Schedule.
Hall of Fame Inductee, Book Author, and Rider at 92 Years Young!
Gloria Struck epitomizes that age is just a number. This feisty lady began riding motorcycles way back in 1941. She was only 16 at the time and with that first ride, she was hooked. The trill, adventure, and freedom that motorcycle riding provides is something that riders can relate to everywhere. Now Gloria, a Motorcycle Hall of Fame inductee, has completed her first book titled, "Gloria – A Lifetime Motorcyclist: 75 Years on Two Wheels and Still Riding." Come on Saturday to the book signing meet and greet and get to know this special lady!
Rock Trivia Contest!
Rock 102 will be at the show from 1pm to 3pm and Dan Williams will hit the Main Stage at 2pm for a Special Rock and Roll Trivia Contest that you can participate in!
The contest is all about having some fun while at the show, so get your trivia sheets at the Rock 102 booth before 2:00. At the start of the contest, Dan will read the questions and have people fill out the answers. After all the questions have been asked, participants can hand their sheets back in at the Rock 102 booth for a tally.
Are you an expert at Rock and Roll Trivia? PROVE IT!
Prizes will beprovided by Rock 102, so be sure to join in the fun on Sunday!

Meet Kevin Titus, a TV, stage and movie actor who constantly "nails-it', even during his world rodeo bull riding!
He is nationally known for his portrayal of famous people from history.
Come see his 1902 antique motorcycle as he comes in authentic period clothing. This is your chance to meet this is a unique actor and adventurer and see his awesome display.

Micah Yanis and his film crew will be shooting live at the show. Stop by and watch Biker New England TV Interview the great exhibitors and customers of the Springfield Motorcycle Show!

The "Biker New England" TV show is produced by 7 Hawks Media

7 Hawks Media has produced over 300 TV shows on WCCA TV, and Charter Communications TV3, 440 radio shows on WORC 1310AM, WCUW FM, 50,000 watt WCRN 830AM, and online at Blog Talk Radio.
7 Hawks Media has filmed and, produced/co-produced several prominent and world class events including NASCAR racing, professional boxing, car shows, motorcycle shows sporting events and private functions.

Of course the Haymond Girls are coming to the Springfield Motorcycle Show!

The girls have developed a huge following of fans. You'll find them at area bike rallies, shows, and charity events representing the Haymond Law Firm. They enjoy meeting the public and spreading the word about the joy of riding and being a part of the motorcycle community.

This year, the Haymond Girls will be in the Motorcycle Fashion Show. Come and see the latest trends in motorcycle apparel as they take to the stage.
We are thrilled to have Biker Poet, K. Peddlar Bridges back with us at the show. He is the recent winner of the Fritzie Baer Award. Congratulations Peddlar! You earned it.
You'll find Peddlar on the Main Stage reading original works as well as meeting with the folks and sharing motorcycle info, history, and stories. Peddlar is a wealth of knowledge when it comes to motorcycle history.
Be sure to get his book "Laconia Motorcycle Week 1916 – The Beginning," while at the show. It will be available for purchase and signing. It is filled with Laconia history as well as stories of his personal experiences through the years.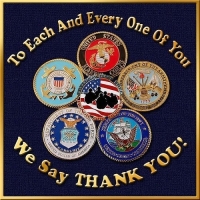 Representatives from the U.S. Department of Veterans Affairs will be at the show to meet with military veterans and their family members to assist them with connecting with VA benefits.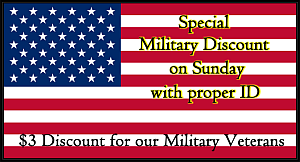 Outreach specialists with the Veterans Health Administration, representing VA medical centers in central and western Massachusetts, as well as the Springfield Vet Center, which offers readjustment counseling for Veterans, will be in attendance. Eligible Veterans can sign up for VA health care at the show.
As a thank you to all those that have served, we will have a special $3 Military Discount at the motorcycle show on Sunday for those with proper Military ID, good for $3 off one entry.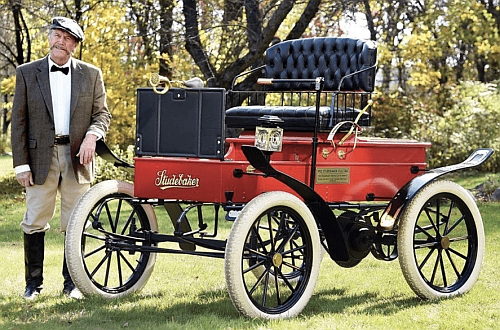 Bill is back with an all new historical reproduction! Come and see the 1902 electric car!
That's right, this perfectly crafted reproduction by Bill Eggers and it is based on the first electric Studebaker made in the U.S. This master of museum quality work has done it again and seeing that there are no originals left of this vehicle, this is your only opportunity to see a piece of history like this.
Bill created this spectacular replica in his workshop with only historical photos as a guide. It is truely amazing what he is capable of producing. That is why his work has been bought by museums across America.
Be sure to check out this special feature at the show.
The Yankee Chapter of the AMCA returns to the motorcycle show with their latest display of antique motorcycles. The AMCA defines an antique as at least 35 years old. Be sure to stop by the Antique Motorcycle Club of America booth and see their members' vintage rides and learn more about their organization and what they do throughout the year.
If you are wondering what types of motorcycles you might see on display, just take a look at these bikes from the club.
The oldest is a 1936 BMW R12 Sport Touring version! This is the first production motorcycle to be equipped with hydraulically dampened front forks. The 750 cc engine utilizes magneto ignition and is configured with twin carbs. Most R12s have a single carb engine that puts out 18 HP. This twin carb sport version engine puts out an outrageous 20 HP.
This R12 has won awards at the Greenwich Concours dElegance and the Hilton Head Island Concours.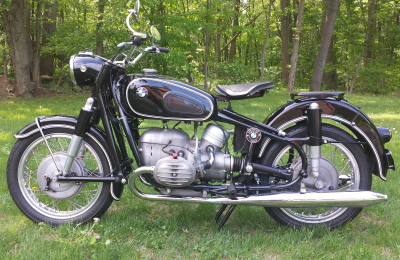 Another impressive bike is a Model 1955 R50 (1956 production year). This is the first production motorcycle to be equipped with swing arm (Earls) front forks. This R50 has won Best in Class at both Greenwich and Hilton Head. The AMCA has judged this to be a 100 point bike. The Vintage BMW Club rates it over 99 points.
So if you have a passion for older model motorcycles, be sure to stop by the Yankee Chapter of the AMCA's booth while you are down at the show and see their impressive display of antique motorcycles.
A crowd favorite for all the movie buffs.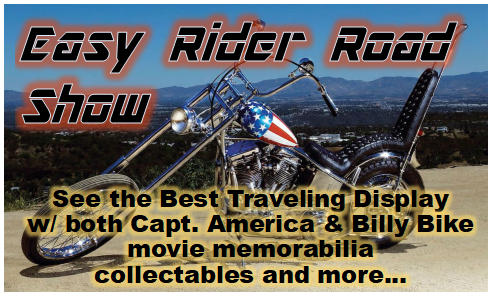 The Easy Rider Traveling Road Show is special display that has both a Captain America and Billy bike. These two classics styles of old school motorcycles were made famous during the cult classic film, Easy Rider. Come see the bikes along with a huge collection of movie memorabilia.
These are just a few highlights of what you might see at a SMS show.
Mark your calendar for January 18th-19th, 2020 at the Eastern States Exposition, 1305 Memorial Avenue, West Springfield. You know the place, it's the Home of the "Big E" It is going to be a great weekend filled with fun and excitement. See you there!