Fred Oliver
Easy Rider Traveling Road Show
The Easy Rider Traveling Road Show is brought to you by Fred Oliver.
Fred is one of the original chopper builders and motorcycle riders, from the 1960's.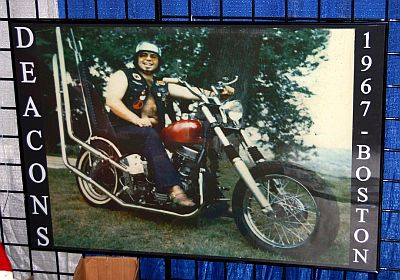 Nicknamed Deacon, because of the only club he ever joined.
Being born and raised in the Boston area made him a motorhead from an early age …. the 50's were all about, deuce coupes, and 40 Ford coupes.
Fred got a wealth of inspiration from his neighbors, the Murphy family. They lived across the street in Somerville. As he watched them, strip, mold, chop, and change their cars…. Fred knew he wanted his own personal ride. Fred decided, he would do that to his 1951 Harley police bike. Fred bought parts from Big Daddy Roth, and a chopper customizer from Woonsocket, RI, named Mike Gatta. Posters of that bike are on display in his museum.
Fred loved that motorcycle. So much so, that he has built a recreation of his first chopper from back in the days when he ran with the Warlocks Motorcycle Gang in Eastern Mass.
Fred will have his bike on display at the Easy Rider Traveling Road Show.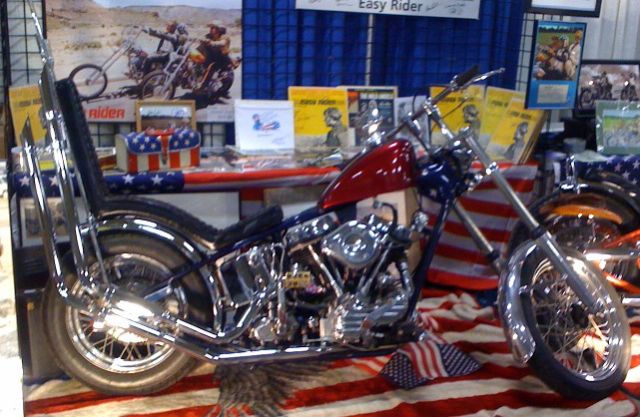 When you are down at the Springfield Motorcycle Show, take a moment to speak with Fred. He loves sharing interesting stories about his life; the cars, motorcycles, rock & roll, and now his latest venture as business man. Fred will tell you, "One thing is for sure, well, maybe three, Live, Love, and Remember…. Do not forget the past, it brings you to here and now, and if you did it on a Harley, then you too will probably have a story to tell!"