SHOVELHEAD
Hard Drivin' Rock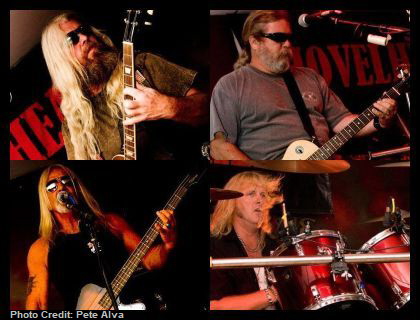 Shovelhead LIVE on the Main Stage! Come down to the Springfield Motorcycle show and enjoy the rocking tunes of this Southern & Classic Rock band. With your ears as your guide, head directly to the Main Stage and you will hear and feel the Hard Drivin' Rock that is Shovelhead!
This popular band has been rocking big events for years. With original music inspired by the likes of Lynyrd Skynyrd , ZZ Top and Molly Hatchet, they have developed a rocking sound that is all their own.
Dave O'Hagan and Mark Sadler crank out original rock tunes with their Gibson Les Paul and Fender guitars.
Jim Lawson brings the bass. A deep heart pounding sound only he can create with his '67 Rickenbacker through a massive Gallien Kruger amp.
That's not all. Every great rock band needs an exceptional drummer to finish off the mix and for Shovelhead, that's AJ. You'll be hard pressed to see his drum sticks as they fly across his killer set of Tama drums and chain driven cymbals. Combined, this team puts out a rocking sound that gets the house screaming for more!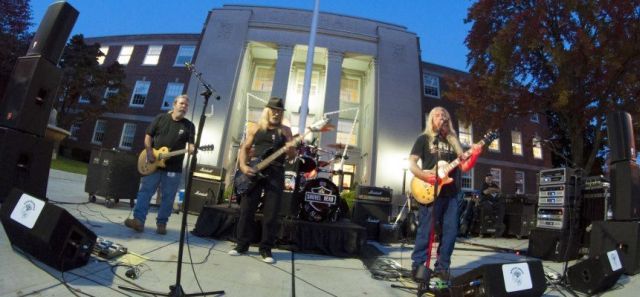 Don't miss out on your chance to see
Shovelhead
LIVE at the Springfield Motorcycle Show.
Want to find out more about the guys before the show?
Check out their site at: http://www.shovelheadlive.net