PT Customs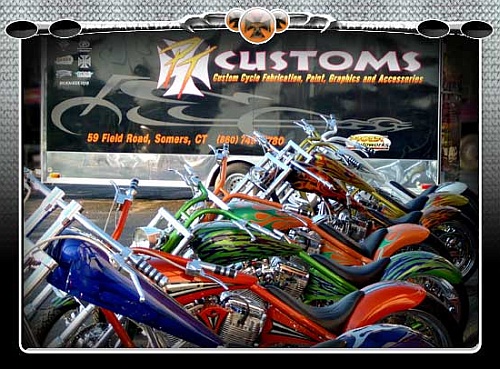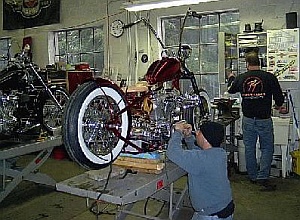 PT Customs hailing from Somers, Connecticut is no stranger to the the motorcycle business and was a featured builder at the Springfield Motorcycle Show. Their custom work is in high demand and for good reason. You just have to take a look at what they produce to see why. Owner, Mike Ulitsch has been satisfying the public's need for high end quality since 1996.

Ask Mike how it all started and he'll tell you, "We started out as a body/collision car center known as pro-tek auto works. As our body shop grew, we were also working on our personal bikes. Bike after bike, we started customizing them to our liking. The custom market couldn't supply us with the parts or knowledge that we needed. Therefore, we took matters into our own hands. After only a few bikes built, we had people knocking on our door. They wanted either custom work done to their stock Harley, or to build a custom one off for themselves. Today, our bike shop has taken over most of our shop. We had a show room built so that we could display our custom bikes and have a retail set up for parts and accessories. We now offer any and all parts and accessories from any distributor to customize your bike our build a complete custom from ground up".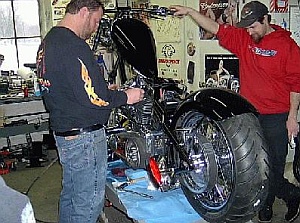 At PT Customs all of their work is done in house. From start to finish, every piece is designed, customized, painted, and installed on-site. They don't believe in getting all of the credit for a bike that they did not do all of the work on. It is that pride in the quality of their work that leads them to put the customer first and make sure their customers get exactly what they wanted. At PT Customs, they aren't satisfied with a bike until our customer is satisfied with it.

At PT Customs, it's more than just turning out great looking rides for their clients. Mike will tell you it's about building life long friends. Once a customer, always a friend.
To learn more about PC Customs, you can visit their web site at www.ptcustom.com.