Bill Eggers

Builder of Private Collection Vehicles & Limited Edition Museum Pieces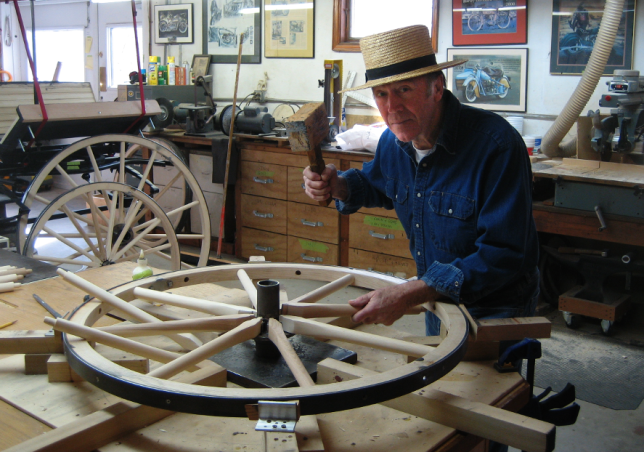 Bill Eggers, owner and CEO of William Eggers Motorcycles, is one of the country's leading craftsmen when it comes to museum quality reproductions of historical vehicles.
This retired woodworking contractor has taken his interest in early American vehicles and combined it with his passion for custom woodworking. The result is a spectacular collection of hand crafted reproductions, many of which now reside in museums throughout the country.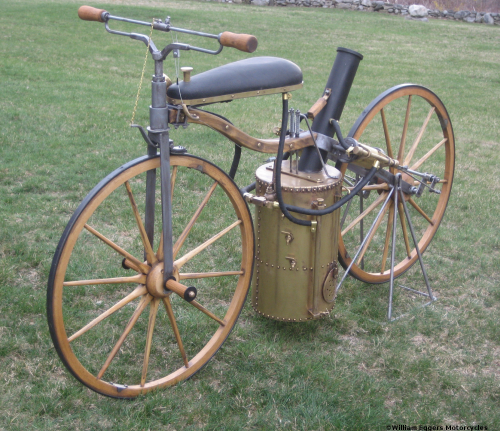 These incredible creations are true works of art and if Bill had his way, he'd keep them all, like this beauty on the left. A replica of the first coal fired steam motorcycle, a 1867 Roper, which you can see down at the show.
Unfortunately, in order to create authentic reproductions such as this with a focus on craftsmanship and attention to detail, there is a tremendous cost to the builder. That cost is comes in both time and money.
Luckily, Bill has caught the attention of many prestigious automobile, and motorcycle museums along with some high end collectors and their support has made it possible for Bill to pursue his passion for making these beautiful custom works of art.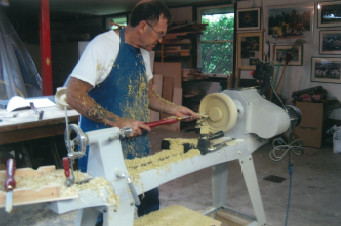 Bill puts his heart and soul into each and every reproduction. Drawing on 60 years of woodworking, metalworking and leatherworking experience and focusing it all into a specific project that typically takes over a year to complete!
Some might say one would be crazy to devote so much time into creating just one reproduction like this and yet, Bill has created a vast collection of these historic reproductions. Maybe that is why he's fondly referred to as "Wild" Bill Eggers.
This master craftsman has an unending desire to create and we are fortunate to be able to see the end result of some of his work down at the show.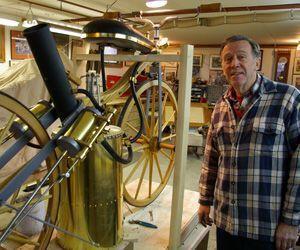 For Bill it is truly a labor of love. So much talent is needed to finish a project, from the vast knowledge of an engineer to the creative skill of an expert sculptor; these abilities are all utilized when working on a project. In the end, each finished reproduction is a unique masterpiece.
Now is your chance to meet this talented craftsman in person and see for yourself how he brings many of history's earliest modes of transportation to life.