The Antique Motorcycle Club of America
Yankee Chapter
The Yankee Chapter of The Antique Motorcycle Club of America is coming to the Springfield Motorcycle. We were happy to have the Yankee Chapter with us along with their fantastic display of vintage motorcycles.
Here are a few words from the Yankee Chapter:
"The Yankee Chapter of the Antique Motorcycle Club of America is pleased to be back at the SMS. The AMCA defines an antique as at least 35 years old (1976 and earlier). This puts a wide variety of machines in the scope of the hobby. Plenty of Japanese, European, and American models are available to ride, restore, and love. The Yankee Chapter is the New England region chapter of the AMCA. We have over 225 members.
We host two shows a year, plus several riding weekends. Here at Springfield we are promoting our meets in Rhinebeck NY and Hebron Conn. These meets have plenty of vending, judging and riding. Check out WWW.RHINEBECKNATIONALMEET.COM and WWW.YANKEECHAPTER.ORG, or you can contact the Yankee Chapter director by email at danmargolien@yahoo.com."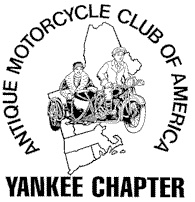 The Antique Motorcycle Club of America established itself in 1954 and has grown to over 10,000 members worldwide. The AMCA has grown to 49 Chapters throughout the USA and Europe. Find out more about the AMCA at their web site www.antiquemotorcycle.org
The Yankee Chapter covers the New England area.
The Yankee Chapter of the AMCA, founded in 1973, currently has a membership exceeding 200. You can find them at www.yankeechapter.org.
The primary goal of the club is to foster the enjoyment of old motorcycles, connect people with each other, and provide a forum for the sharing of information, parts, and machines.
The Yankee Chapter also has a philanthropic side, supporting individuals and organizations in need.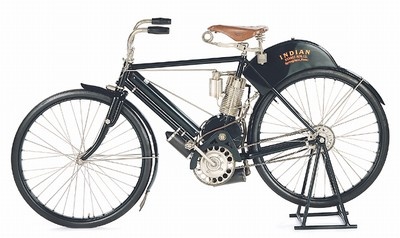 The Yankee Chapter hosts two antique motorcycle meets during the year. One is held in Rhinebeck, NY in June. The second event is held in Hebron, Connecticut.
These events are loads of fun and include bikes from turn of the century to 1973!
To keep up with all Yankee AMCA events, visit The Yankee Chapter of the Antique Motorcycle Club of America.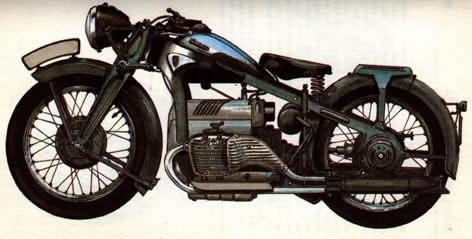 Antique motorcycles must be 35 years old, of any brand and nationality. You will find plenty of Harleys, Indians, BMW, and Triumph but some of the most interesting and beautiful are the unusual names that have been out of production for decades or little known in the USA: Zundapp, Henderson, Pope, ACE, BSA, Thor, among others. Prior to 1915 there were over 700 different brands in the USA.