Scott Porges

222 Walnut Street, Framingham, MA 01702
Tel 1-866-4 Kustom Fax 1-508-872-2540

Scott Porges
~Owner~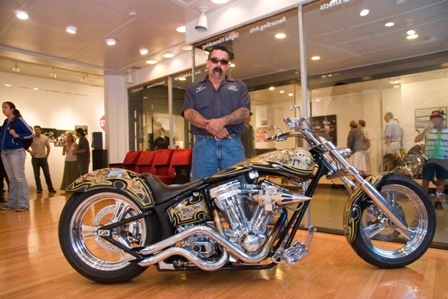 "With over 30 years in the industry, I specialize in creating custom built motors & trannys. I balance between old 'hotrod' tricks & the ingenuity of today's technology. 'If it's fast.... It's probably Americans'. My background ranges from managing a dealership, independent shops, and teaming on a Drag Racing crew, to proudly owning AMS for 13 years now. I look forward to talkin' with you."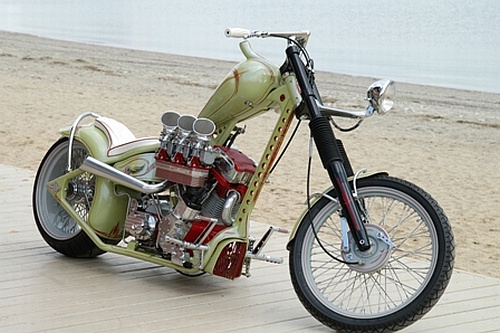 Come see Scott Porges of American Motorcycle Service at the Springfield Motorcycle Show!
AMS is one of New England's Premiere one stop, full service bike shops. They have been located in Framingham, MA for over 14 years, and are still going strong. Along with exploding designs and increased interest in the motorcycle industry, the guys at AMS have adapted, and come forth with innovative ideas, custom builds and exclusive products.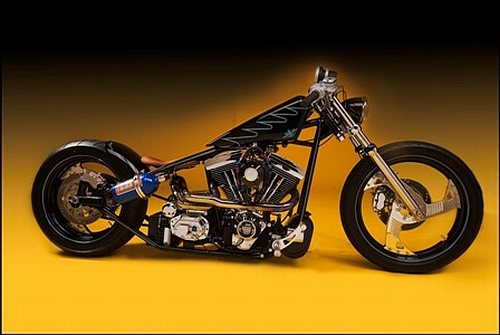 At American Motorcycle Service it's about specializing in the products they offer. They take pride in everything they do and they can create from scratch or turn your existing bike into either, a Bobber, Chopper or a Pro-Street custom. Each style incorporates a variety of ideas and expressions of unlimited imagination leaving you with a truly one of a kind ride.
Ask Scott Porges what their specialty is and he'll tell you, "We especially have a nitch, and a "need for speed". The intensity of our Custom Built Motors extend our reputation that - "If it's fast, it's probably an American Motorcycle Services made bike."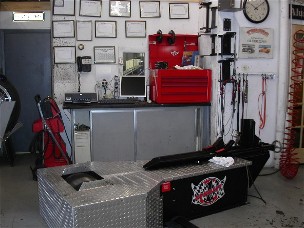 When you build great bikes, you need a highly skilled crew and fully stocked shop with all the best equipment. AMS has both. It doesn't matter if you have a carborated or fuel injection motorcycle, AMS is a completely certified facility to meet your needs. Using their dynamometer, they can tune in performance packages and have you riding like there's no tomorrow.
The possibilities are endless at AMS. It doesn't matter how big or how small the job, good things take time, and finding the right piece for your bike, or the right look is important. Maybe something like chrome billet wheels in a larger diameter to make it POP!!, or changing over to hand bent, hard stainless steel oil lines for a real drag bike look, or maybe an open belt drive that's split into 2 belts for an old hotrod look. AMS has a full line of distributors to utilize for parts and they also have their our own product line of some really cool frames, so talk with Scott Porges, owner and builder at AMS.
If you are looking for more info about Scott Porges and the AMS team,
be sure to check out the American Motorcycle Service website.