SMS Special Guest: Motorcycle Artist Ron Finch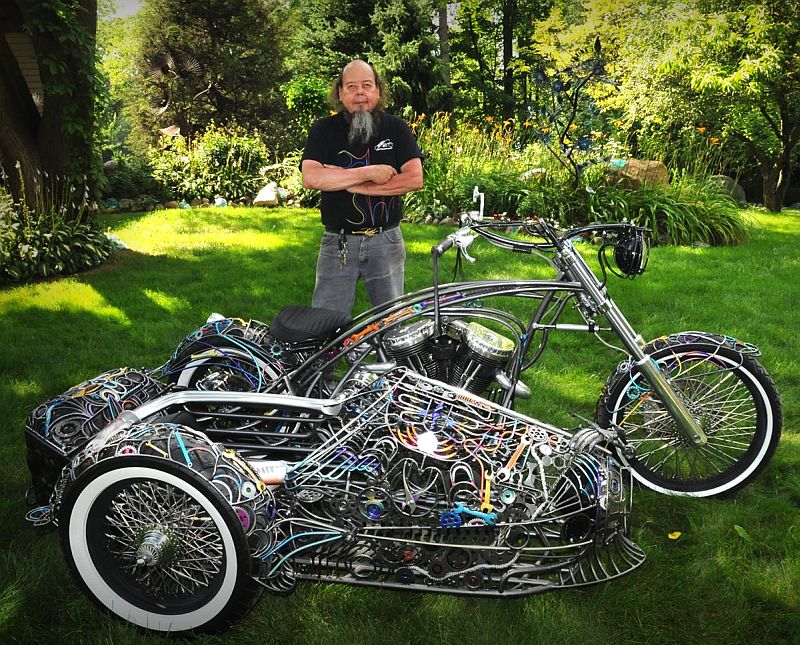 Meet a Motorcycle Legend
We are so proud to have Motorcycle Master, Ron Finch at the Springfield Motorcycle Show this year as our 'SMS Special Guest'. Ron began his career back in 1965 when he first opened Finch's Custom Styled Cycles in Pontiac, Michigan. Since then, Ron has been building some of the worlds greatest and most 'artistic' custom motorcycles!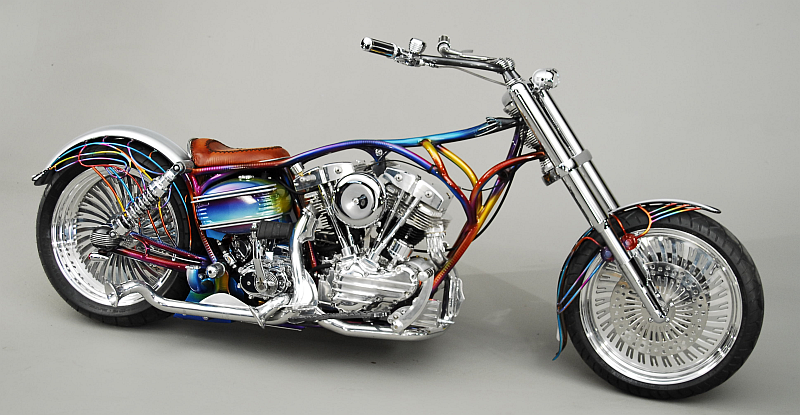 Ron is a true Renaissance man among motorcycle customizer's crafting fantastic bikes since the beginnings of the chopper era. He is well known as one of the most 'radical and artistic' bike builder's ever. Ron has made his way into the Motorcycle Hall of Fame with his creations.
Ron was deservedly inducted into the INTERNATIONAL MASTER BIKE BUILDERS ASSOCIATION's Hall of Fame class of 2010.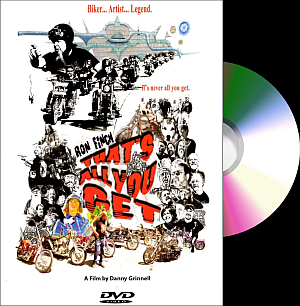 In 2019, the Motorcycle Museum in Sturgis will induct Ron into their Hall Of Fame as well!
From the start of his fist business in 1965, Finch Custom Styled Cycles, through his many years making custom creations in the 60s, 70s, 80s, and 90s, Ron Finch has been able to tap into a special creative genius. It is that spectacular raw talent that has allowed Ron to not only express his unlimited creativity in metal work, but also be recognized where ever he goes.
A legend in the industry, Ron's life has been captured in the documentary, "Ron Finch That's All You Get." Be sure to buy a copy of this DvD while at the show. It is a 91 min. DVD about Ron Finch and his work. Here is a clip about it.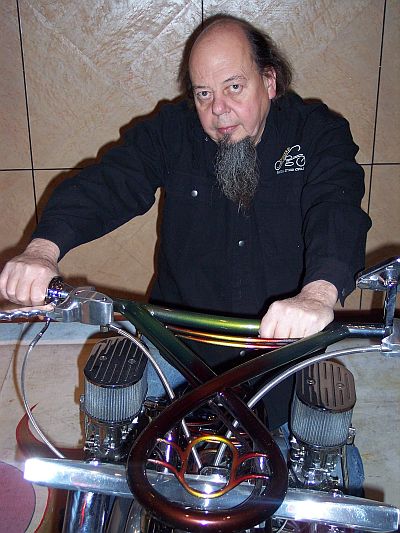 Ron Finch has been in the bu
siness of building custom motorcycles for over 45 years and his work is genius. He designs, paints and works metal flawlessly into wildly imaginative rides.
Custom motorcycles by Ron Finch have been featured in hundreds of magazines, several art museums and shows throughout the world.
He has appeared on TV many times in such programs as the Discovery Channel's "Biker Build Off," Speed Channel, National Geographic and TLC.
In recent years, Ron has added metal sculpture of creatures and plants in a venture that he calls METALife. His sculptures are made primarily of "found" metal objects that catch his interest.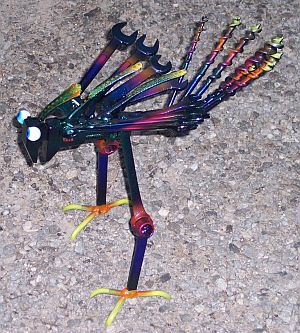 Ron enjoys traveling to shows, museums and galleries where he displays his work, gets to meet fans and soon to be fans alike and enjoys signing autographs and taking pictures with guests.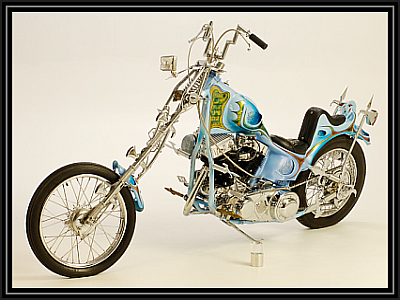 Bring your camera and get your picture taken with Ron, he loves meeting his many fans!
If you'd like to find out more about Ron, be sure to visit his website and Facebook page. They are shown at the bottom of this page. There you will find lots of great pictures, videos and more extensive biographical info about Ron Finch.
http://www.facebook.com/pages/Ron-Finch-Finchs-Custom-Cycles/182952548402143