Michele Smith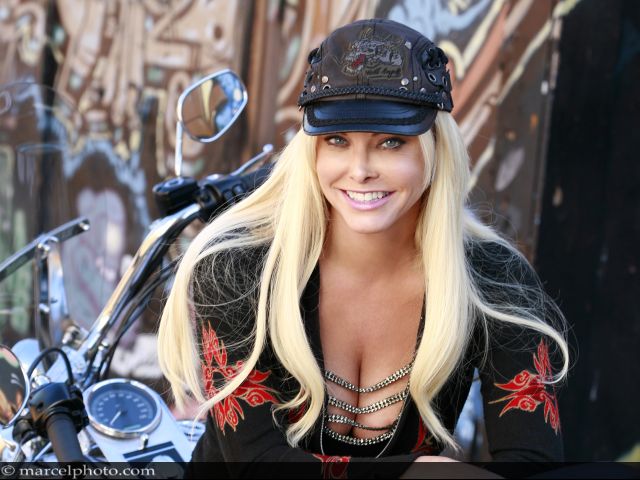 At this year's motorcycle show we will have a special guest on Saturday, none other than Michele Smith! That's right, she is back!
Be sure to catch this special engagement where fans of the Springfield Motorcycle Show can meet Michele Smith in person.
Bring your camera and get your photo taken with this well known star!
"I love working in the motorcycle industry. I always look forward to going out to as many events as possible. I love seeing what's new in the industry, hanging out with the builders, and meeting the up and coming bike builders whose creations just never seize to amaze me. It's great to be able to test ride different bikes. I will pretty much ride whatever they throw at me. Just hearing the sound of a motorcycle gets me going, it's really a rush!"
You know Michele Smith as the former host of American Thunder, the longest running motorcycle show on T.V. She can now be seen on Two Wheel Thunder, Monday nights on HD Theater.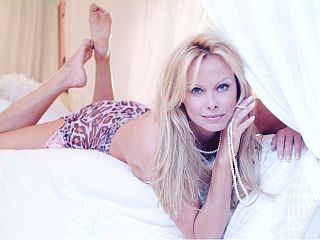 In addition to Michele's involvement with the motorcycle industry and TV, she has branched out as an entrepreneur.
With a passion for designing, Michele has created her own special line of lingerie called "Jeweled G's." Her designs have been sold in Victoria's Secret. She also has started "No Needles Tattoo" which is a T-shirt that gives the illusion of having tattoos on your arm. Now you can enjoy the look of a tattoo without the pain of a needle. Find out more about her latest projects at the show.
Be sure to view our Michele Smith Photo Gallery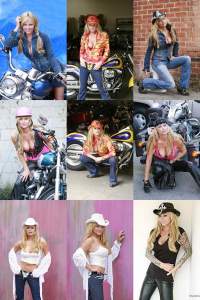 To learn more about Michele Smith before the show,
visit her website: http://www.michelesmith.tv