We are happy to welcome Harley-Davidson of Southampton to the Springfield Motorcycle Show!
Southampton Harley-Davidson is the exclusive dealership of the Pioneer Valley. They have been providing area motorcycle enthusiasts with everything "Harley," ever since the business opened it's doors in a brand new building back in March of 2007.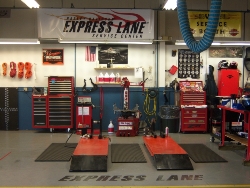 Harley-Davidson of Southampton is a huge dealership conveniently located on College Highway (Route 10) in Southampton. Along with an extensive line up of new and used bikes, the dealership is the local source for genuine Harley-Davidson parts, motorcycle clothes, and accessories.
If you need motorcycle repairs or service, the folks at Southampton Harley-Davidson have you covered. Ten service bays, and enclosed Dyno tuning machine and plenty of techs on hand to fine tune your machine for optimal performance.
Looking for more?
Visit their website: http://www.harleyofsouthampton.com/ and Facebook page: https://www.facebook.com/harleyofsouthampton