Backyard Kustoms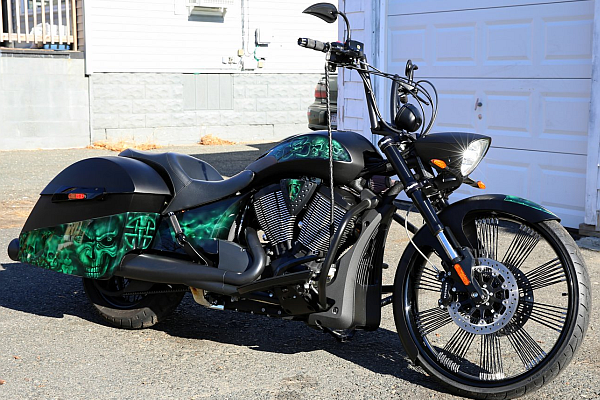 Jason Banas is the owner of Backyard Kustoms. This talented artist has a knack for turning his airbrush into a creative tool that can transform any motorcycle from blank canvas to spectacular showpiece. When you take a look at the fine detail in his work, you'll see that he has a long career ahead of him! We are happy to have this great artist with us at the Springfield Motorcycle Show!

Jason is definitely getting the attention of motorcycle enthusiasts from around the area. It's all about the quality of the job. Jason and the other artists at Backyard Kustoms are committed to exceeding customer expectations.

These guys don't just talk a good game, they stand behind their work with a one year guarantee. Are they confident they'll win you over, absolutely! In fact, these guys encourage you to check out the competition before working with them. They have what it takes to bring your vision to life on your favorite ride, so if you are looking to add an amazing paint job to your bike, you need to stop by and visit with Jason Banas and the rest of the crew from Backyard Kustoms down at the Springfield Motorcycle Show.