The Springfield Motorcycle Show is a high-end, top shelf motorcycle event that brings together bike builders, manufacturers, and retailers in a rocking atmosphere that delivers fun and enjoyment for the whole family! This two day mega event is the ultimate one-stop shopping experience for motorcycle enthusiasts.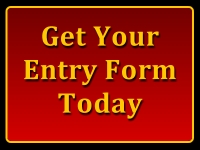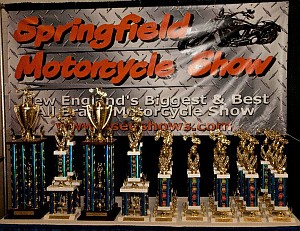 The SMS Bike Competition, sponsored by the Haymond Law Firm, is truly a spectacular motorcycle event! It draws big crowds each year and with cash prizes, trophies and bragging rights, it's no wonder why expert builders from across New England have been waiting to get their hands on this year's ENTRY FORM!
The show season is about to begin! Builders are you ready? Do you have what it takes to win the Northeast's Top All-Brand motorcycle event? If you think you are up for the challenge, get your form and send it in.
2018 is almost here and soon bikers from all over New England will be heading down to the Springfield Motorcycle Show. This year there will be seventeen motorcycle categories and five special recognition awards. It's going to be a great competition.
While we are working on the rest of this year's show, feel free to check out content from last year.

_________________________________________________________________

All of the information below is from the 2017 Springfield Motorcycle Show
_________________________________________________________________
In 2017 we had two special guests at the SMS. One is known for spectacular custom builds. The other is known for record speeds on the track.
Thanks to the sponsorship of the Haymond Law Firm, Our first SMS guest is none other than, Paul Teutul Jr. Paul is a legend in the motorcycle building community. We have all seen him on TV and many of us have seen him at motorcycle build-offs. This guy is a master of the craft. Paul Jr. lets his amazing creativity speak for itself. One look at his motorcycles and you'll instantly see why his custom builds are in such high demand.
We are thrilled to have Paul Teutul Jr. with us at the show. Come down and meet Paul Jr., check out two of his well know creations, and be sure to pick up some cool PJD gear. Read more...

Drag racing fans take note, our second guest is local racing champ Jim Doyle! Jim has been racing for over 30 years. It's in his blood. He has been doing it since his early start back in 1978.
With so many years experience, Jim knows what it takes to win and he's definately done that with 7 National Championships and 19 National Records to his credit. Come down and meet this amazing king of speed and learn all about the facinating sport of professional motorcycle drag racing.
You can always count on the Springfield Motorcycle Show to be packed with a wide assortment of feature bikes. These motorcycles stand out from the crowd! Around every isle, there is a new surprise. It's one thing to see a picture of a standout work of craftsmanship and another to see it up close and in person. Each year there is something new to view. Just take a look at a few of the many feature bikes you'll see down on the show floor.
Of course the Haymond Girls are coming to the Springfield Motorcycle Show!
The girls have developed a huge following of fans. You'll find them at area bike rallies, shows and charity events representing the Haymond Law Firm and spreading the word about the joy of riding and being a part of the motorcycle community.
Ask them and they will tell you they love their job. So, be sure to stop by and see them at the Haymond Law Firm booth or see the Haymond Girls while they are on the Main Stage.
Shovelhead will keep the show rocking all weekend long on the Main Stage.
Each year we have lots of entertainment taking place on the Main Stage, so check the schedule and don't miss out on any of the action.
One of the most popular events taking place on the Main Stage happens at the end of the show is our Awards Ceremony. Everyone loves to find out who won the Bike Competition. Entries are already coming in, so we know it is going to be another great year filled with spectacular builds from around New England.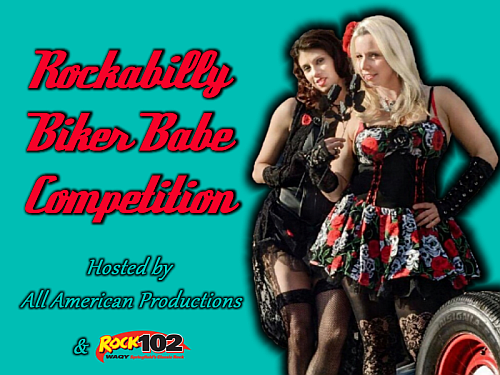 Calling All Biker Babes
Ladies, here's your chance to get all dolled up and have some fun while at the motorcycle show. Put on your favorite 'Rockabilly' look and head down to the show in 50's style. Best of all, you don't have to go it alone. The women of All American Productions are here to help!
Stop by their booth on Saturday or Sunday for more details, and sign up to compete. On Sunday, ladies from All American Productions will help prepare competitors with their "Rockabilly" look before the competition.
This fun filled event is being done for a great cause, so be sure to support All American Productions as they sell their 2017 calendars and raise donations to be given to Veterans in need organizations.
The competition takes place on Sunday at 1 p.m.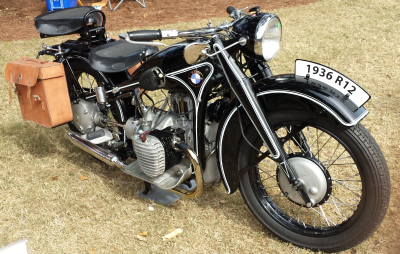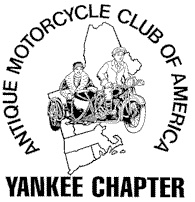 The Yankee Chapter of the Antique Motorcycle Club of America will be back at the show. The AMCA defines an antique as at least 35 years old. This year there will be 3 old BMWs to the show.
The oldest is a 1936 BMW R12 Sport Touring version! This is the first production motorcycle to be equipped with hydraulically dampened front forks. The 750 cc engine utilizes magneto ignition and is configured with twin carbs. Most R12s have a single carb engine that puts out 18 HP. This twin carb sport version engine puts out an outrageous 20 HP.
This R12 has won awards at the Greenwich Concours dElegance and the Hilton Head Island Concours.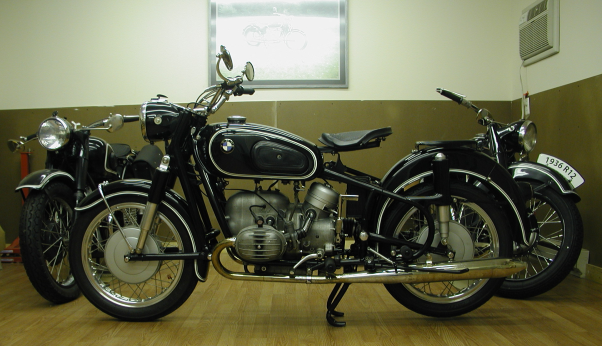 The second bike is a Model 1955 R50 (1956 production year). This is the first production motorcycle to be equipped with swing arm (Earls) front forks. This R50 has won Best in Class at both Greenwich and Hilton Head. The AMCA has judged this to be a 100 point bike. The Vintage BMW Club rates it over 99 points. In addition to this one, a third bike will be on display also. It is a 1975 R90/6. This bike has been driven over 170,000 miles! This motorcycle is still rated by the AMCA at 99 out of 100 points! Be sure to stop by the Antique Motorcycle Club of America and see this vintage rides and discover everything else they bring to this year's event.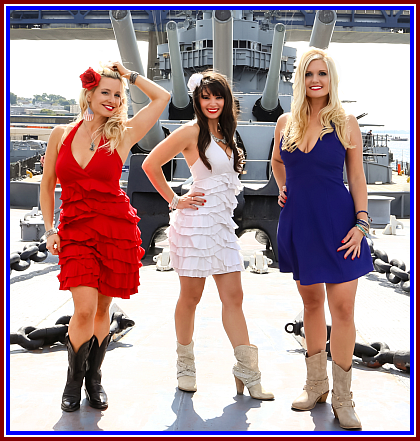 We are happy to have All American Productions back with us at this year's show. All American Productions will be running the "Rockabilly Biker Babe" Competition, so don't miss that. In addition, this year, they will have available their all new 2017 calendar! Click on the image to the right to see the impressive front cover. That is just one of many photos that are included in this special calendar that is being used to raise funds for charity.
All American Productions teamed up with COMVEC, the CT Military Vehicle Club, and each month the calendar features a model posing with a different military vehicle. A percentage of every calendar sold will be donated to various Veterans organizations.
It is a great cause, so stop by and visit with All American Productions and be sure to buy a calendar in support of our Veterans.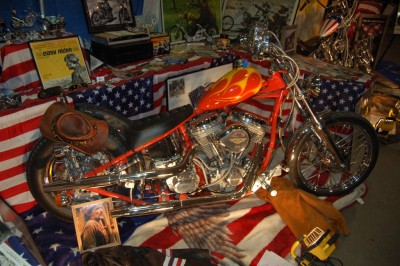 A crowd favorite for the movie buffs. The Easy Rider Traveling Road Show is special display that has both a Captain America and Billy bike. These two classics styles of old school motorcycles were made famous during the cult classic film, Easy Rider. Come see the bikes along with a huge collection of movie memorabilia.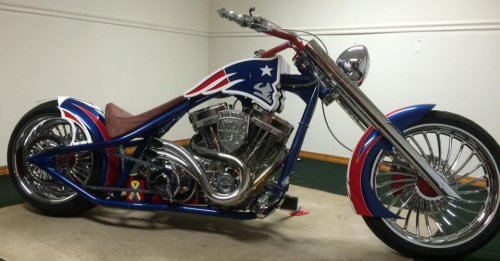 Patriots Bike
Sports fans, be sure to keep an eye out for the New England Patriots Bike. This motorcycle is a custom OCC build that includes Patriots details as well as the logos from Metro SWAT and Boston Fire Department. The interesting news is, If you really like it, you can have it, because it is available for sale. Want to learn a bit more about it? Read more...
These are just a few highlights of what you may see at a SMS show.
Mark your calendar for January 20-21, 2018 at the Eastern States Exposition, 1305 Memorial Avenue, West Springfield. You know the place, it's the Home of the "Big E" It is going to be a great weekend filled with fun and excitement. See you there!